A short comic about living with diabetes.
Aimed at diabetic patients and their families, this comic explores insulin-dependent diabetes and the impact it can have on families and carers. It is ideal for use in health education and outreach.  
Living with diabetes can mean a change of lifestyle and a strict routine around food. For this elderly lady, managing diabetes is too much to handle on her own. Fortunately, the latest model of electronic assistant is on hand to monitor her routine with machine reliability and precision…but at whose cost?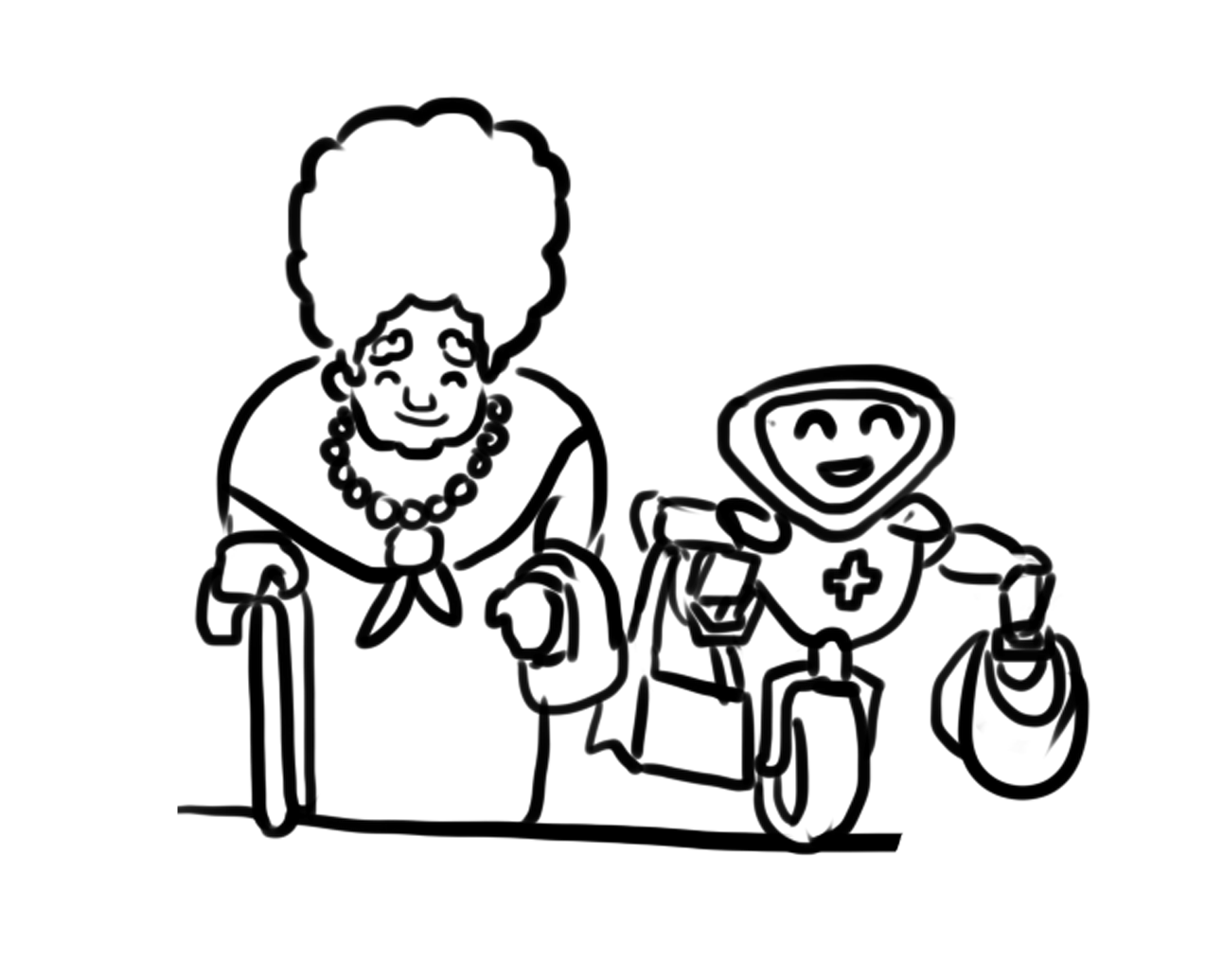 Granny
Granny is an elderly woman living with type 1 diabetes.
Characteristics
Cheerful, cunning, skeptical
Amy
Amy is Granny's personal assistant
Characteristics
Loving, selfless, proactive